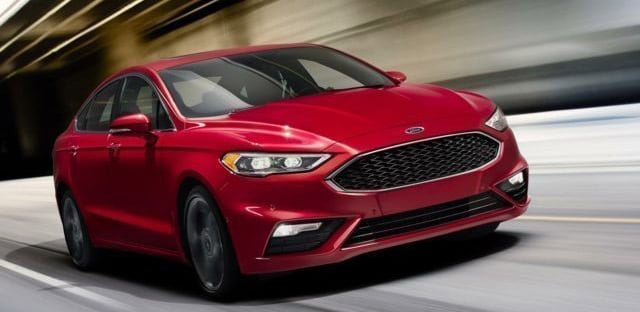 More Car for Less Money: About the Ford Fusion in Tallahassee
Would you love to drive a premium quality family sedan at an affordable starting price? Then, the Ford Fusion is about to turn your driving dreams into reality once and for all!
The Ford Fusion distinguishes itself from competitors by merging sophisticated style with sporty performance and an upscale, family focused interior. At its reasonable pricing, the new Fusion also returns incredible value to commuters and families throughout Quincy, Crawfordville, Perry, Monticello, Tallahassee, FL and Thomasville, GA.
Prepare to enjoy every drive in comfort and style thanks to the Ford Fusion. The family sedan features a well-crafted and comfortable cabin that would hardly be out of place in a luxury model. You'll enjoy comfortable driving conditions for five passengers and a world of cargo space for items like luggage, strollers, groceries and beyond!
Of course, the Ford Fusion has been designed to satisfy the needs of tech-savvy drives like you! The Fusion is equipped with a stunning of safety and entertainment options that assure your safety, comfort and convenience on the go! You'll have access to user-friendly features like a touchscreen media console while driver assistance options make your job easier behind the wheel!
The Ford Fusion also happens to be the rare midsize sedan that's actually fun to drive. By employing EcoBoost engine technology, the Fusion conserves fuel while displaying lively power and confidence-inspiring performance in all driving conditions. The Fusion displays equally exceptional performance whether you're passing on highway or running errands around town.
Given those impressive qualities, the Ford Fusion is undoubtedly a stand out option among midsize sedans. Now, you can take the Ford Fusion out for a test drive by visiting Tallahassee Ford Lincoln to get behind the wheel right away!